(Editor's note: Yes, I'm aware that it's been two weeks since I've published anything and that the album release schedule needs updated. Folks, I don't know how else to put it, but due to circumstances beyond my control right now, I can't commit to writing nearly as much as I would like, and it greatly bums me out. I don't want to say the outlet is on hiatus, but until things clear up – and I am hoping it's a temporary situation, for what it's worth – you won't be hearing much from me. I apologize, but I also look forward to getting back into the swing of things as soon as possible. In the meantime, if you're still reading, thank you. It means more to me than you know.)
Dori Freeman, Ten Thousand Roses
One sad truth I've had to admit to myself over the past year or so is that, when it comes to certain independent country artists who once seemed to take the world by storm, there's a large swath of the community that seems to have moved on to someone and something new. What you enjoy isn't necessarily what everyone else enjoys, in other words. And it genuinely frustrates me to watch artists like Karen Jonas or Dori Freeman – two artists who debuted with excellent debut projects with a ton of buzz behind them in the 2010s – feel largely forgotten in the general conversation now. You see this happen mostly with older artists, but there's also a group of still budding acts that feel like they've lost public interest before they've really hit their stride. Granted, with Freeman, I get it to an extent. Thus far she's made the sort of understated, unassuming type of country-folk that requires attention and multiple lessons to really settle, and if I'm being honest, I also can't say she's really matched the excellence of her debut album, either.
Now, she's still well-worth paying attention to for her well-crafted poetry and impeccable performance abilities, and with her newest project, Ten Thousand Roses – produced by Nicholas Falk instead of Teddy Thompson this time around – labeled as "grunge-country," this should be a needed step forward to expand her sound. But this is also the part where I point out that this project, sadly, lacks the warmth of her first three projects and feels like another step back for Freeman as a whole. Like a certain other project that we'll get to soon, this is an exercise in expanding the production palette toward a sound that's bolder, atmospheric, and a little more polished. Which, yes, is also another way of saying that there are electronic elements that creep their way in, but they mostly feel like one-off moments here, and good thing, too, because the hollow drum machine dominating the groove of "The Storm" and the equally overproduced haze of synthetic elements on "I Am" do those tracks no favors. But even in terms of the more organic-leaning material, that distorted guitar and vocal production on "I Wanted To" are also really bad fits for Freeman's style.
The album works at its best when the tones feel fuller instead of simply louder or overtaking the mix, like the really rich instrumental variety showcased on the opener, "Get You Off Of My Mind," between the ragged yet rich edges of piano, mandolin, and bass that still manage to bring in a ton of warmth and emotional pathos. And it's especially great when they can compliment the writing, like on the album centerpiece, "Appalachian," which basically tells of the misunderstood conceptions and stereotypes surrounding Appalachians in a way that's seething with anger and righteously mad not just at the outsiders that choose to mock them, but also at the higher powers that manipulate them. It's a nasty little song, one of Freeman's best, and a song that says it all better than most independent country dudes vying for the same themes these days. Sadly, I'm not completely sold on the writing otherwise, which, like past Freeman projects, paints broad strokes in themes of bitter resentment toward failing relationships and independence from them, but also lacks the unique charm that elevated her past work. The devil in the detail has always come down to the framing, like how even though she'll very much admit what she had with a significant is over on "Get You Off Of My Mind," there's still something about those memories that keeps her hanging on and she can't shake why. Outside of that, though … well, she sounds great matched alongside Logan Ledger on "Walk Away," especially when one considers their old-time style in vocal approach – and if there's still a winning element on this project, it's Freeman herself – but I kept wanting more out of the bitter edges of "The Storm" and "Nobody Nothing." And for as much as she tries for a shit-kicking, devil-may-care attitude on tracks like "I Am" and "I Wanted To," she's not nearly as convincing in that lane. Overall, it's still a good project, but I'd stick with those first three projects instead. I wanted to like this more.
Grade: 7/10
Favorite tracks: "Appalachian," "Get You Off Of My Mind," "Walk Away (feat. Logan Ledger)"
Least favorite track: "Nobody Nothing"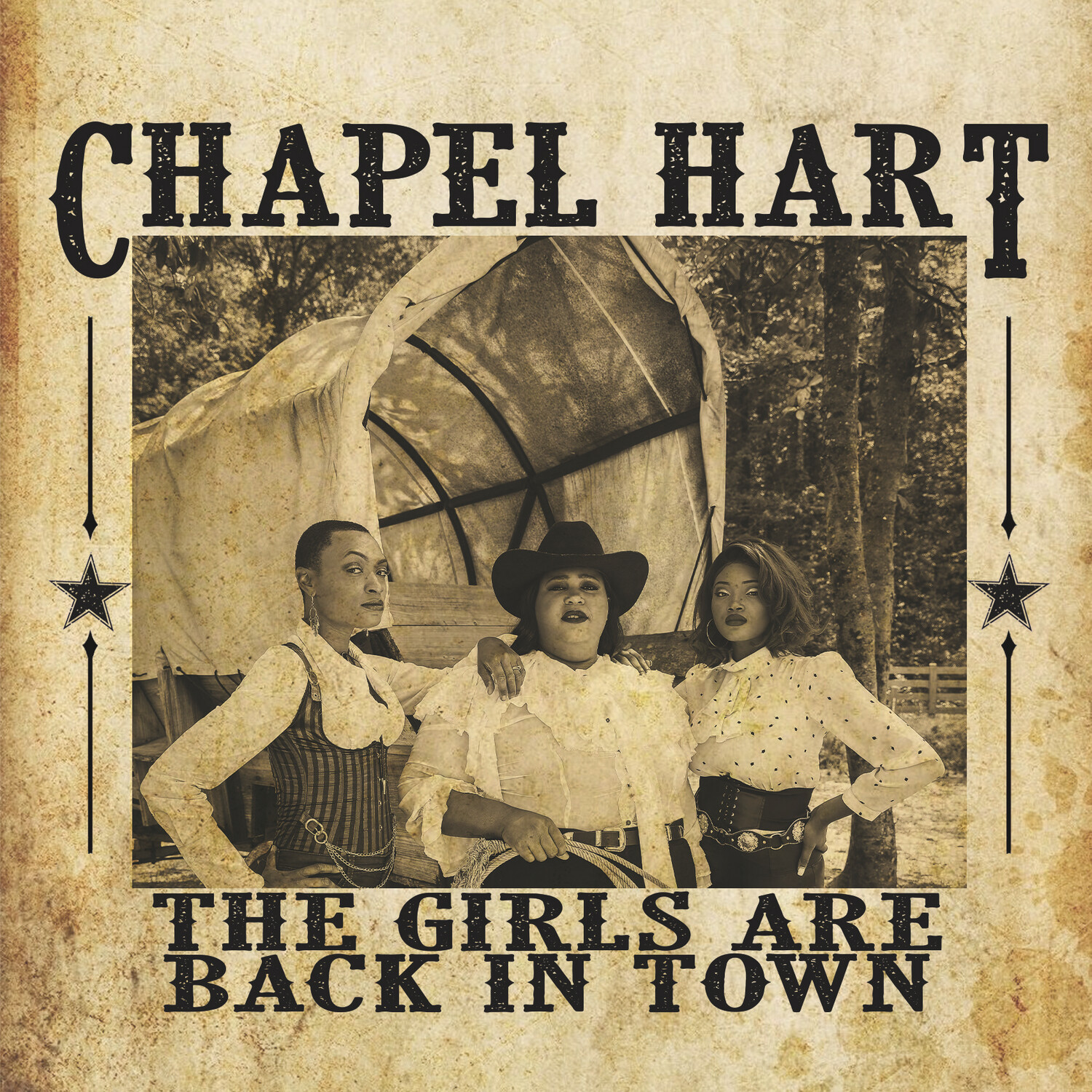 Chapel Hart, The Girls Are Back in Town
I've been excited for this album ever since I heard "I Will Follow" earlier in the year, especially considering how it prompted me to check out the rest of Chapel Hart's discography – an all-female, Mississippi-based trio consisting of sisters Danica and Devynn Hart and cousin Trea Swindle. And if I was looking for the easy explanation as to why beyond that, it's because they possess a ton of collective energy and charisma as singers and performers that lends their material a lot of exuberance and charm.
Go back further, though, and you'll find a debut album that owes more to the 2000s country-rock stylings of, say, Gretchen Wilson and Terri Clark, and I thought that even before I heard the former artist name-dropped on their newest album's closing title track. Which is to say, then, that, for the most part, this album mostly continues that trajectory, and in a way that, while not always consistent and more than a little scatterbrained in terms of tone and ideas, is nevertheless always interesting. Again, the blatant 2000s influence is evident, from the copious amounts of pedal steel and fiddle that play alongside stomping, crunching electric guitars that would blow (and laugh) Jason Aldean right out of the building – especially on tracks like "Grown Ass Woman" or the title track. But I should also note that those tracks can also feel a little overblown as a whole. This is more of a note on content and delivery, and how this album mostly carries a unifying theme of portraying strong, independent women taking what's theirs. And when they establish the scene a little better, they absolutely get there, like the hard-working single mother sketched on "4 Mississippi" or the infectious "You Can Have Him Jolene" that's essentially a playful reinterpretation of the famous Dolly Parton song … and one where the victim has no time or energy to deal with her cheater's dirty laundry and leaves it the title character – nice touch there. And though it's about seven years late to the party, their rebuttal against bro-country tropes on "Tailgate Trophy" is pulled off effectively.
Flip the script toward something like "Grown Ass Woman" or the title track, though, and you have checklist-driven songs that are mostly bark and offer little actual bite or anything unique. Again, all three artists have a ton of energy and charisma, but they're better suited for tracks that know how to carefully balance that wit and charm with writing that can bring a little more meat to the table, which is also a note on how the ballads can sometimes feel oversold, too (ironically enough, in a late '90s/early-to-mid 2000s kind of way). Still, on performance alone I still love tracks like "I Will Follow" and "Jesus and Alcohol," and even "It's a Redneck Saturday Night" is a far better song than one would think, if only due to that really solid and underrated groove. More consistent in approach and idea than in actual execution, but I had a lot of fun with this. Check it out and give support to women in country music that deserve it.
Grade: 7/10
Favorite tracks: "You Can Have Him Jolene," "Jesus and Alcohol," "I Will Follow," "Tailgate Trophy," "Nearly Over You"
Least favorite track: "Grown Ass Woman"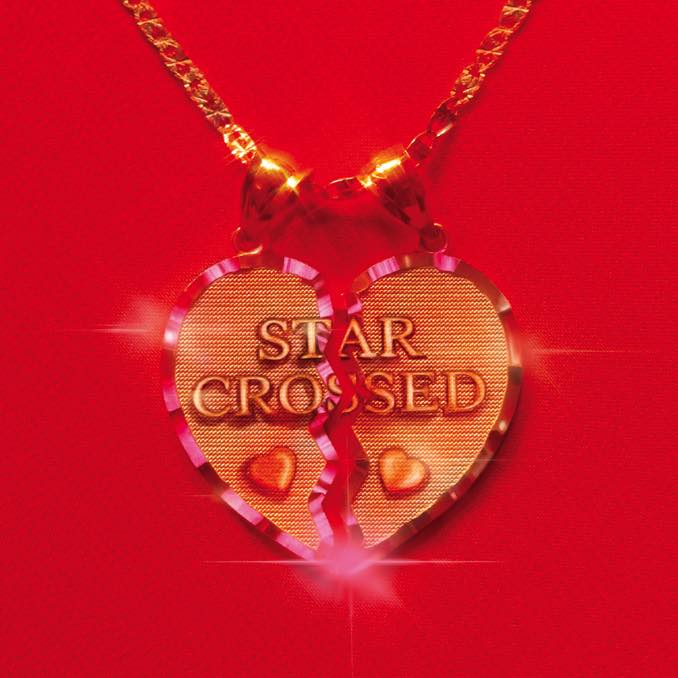 Kacey Musgraves, star-crossed
… You know, even if I wasn't hard-pressed on time to write these reviews, I'm still not sure I would have had enough for a full-length review for this album. The discourse is less focused on Kacey Musgraves' rise to pop superstardom through Golden Hour as it is on what's come afterward, which has mostly been a shift away from country music and a divorce from fellow singer-songwriter Ruston Kelly. Now, let me stress that I never care which genre an artist chooses to pursue provided that they do it well, which is why it's frustrating to watch the discourse on her newest album, star-crossed, center mostly around genre. And even I'm surprised at how harsh the critical buzz has been toward this project. Look, anyone who has even remotely followed Musgraves over the past two years had to see a shift toward pop music coming, and as someone who really liked Golden Hour, I actually wish I could call this pop. What it is, instead, is a genre-less mishmash that fogs over what is honestly an incredibly fascinating – if meandering – divorce narrative.
To an extent, I get it. This is her second album featuring Ian Fitchuk and Daniel Tashian on production, and while I've liked other projects featuring their involvement such as Little Big Town's Nightfall or Brett Eldredge's Sunday Drive, they're never a duo I'd go for or expect to produce dark, gritty music. So while even though this is billed as the antithesis to Golden Hour, the production is mostly hazy and murky in a way that thwarts good ideas rather than enhances the listening experience. This album didn't bore me – if anything, it grew on me, thanks to the writing – but it blended together quickly, enough to where I'm at a loss for memorable moments to highlight outside of the brittle yet oddly chipper textures of my personal favorite song, "cherry blossom," in which the dissonance inadvertently helps on a track that finds Musgraves hanging on to the remaining remnants of her love with Kelly and slipping away instead, just as the song says. But the real shame is the vocal production, which mostly drowns out a performer who's putting in the work to sell the mixed emotions of love, anger, and regret (and in that order, mostly), because if there's any element that hasn't changed, it's Musgraves herself. She's still a liquid smooth performer capable of mining the darker emotional pathos out of tracks like "hookup scene" or especially "angel."
Now, that's also a conversation surrounding the writing, and where I have to answer the criticism that this album doesn't aim dark or bitter enough in its framing to work effectively. Look, I know I'm a fan of both artists, but if there's any strength to star-crossed, it's that the blame feels even-keeled: Kelly's insecurity and depression stood as walls that only heightened Musgraves' own anxiety, but it's also clear how she wishes she had tried harder to make it work. And while her anger is "justified" on that particular track, it's a track like "hookup scene" that delivers the real gut-punch. This isn't nearly cohesive enough to fit the Greek tragedy narrative she tried for here, but there is a noticeable progression from disillusionment to disappointment, and what I found more intriguing was that there wasn't really an answer for it all. The journey from that marriage doesn't necessarily mean they should try again, but there's something crushing and lonely about, well, loneliness. Still, it's a shame that the album defaults to generic motivational platitudes after the excellent "hookup scene" to try and frame a possible "redemption" narrative, because those final tracks don't end this album on a good note whatsoever. As for my general opinion, however, look, I get why a lot of country fans are disappointed with this, and to an extent, I am too. But I still think the general idea and execution is too compelling to keep it from being anything close to a failure. If anything, outside of a few tracks I'm lukewarm on the project, and that may be the most fitting reaction of all.
Grade: 6/10
Favorite tracks: "cherry blossom," "hookup scene," "justified," "angel"
Least favorite track: "breadwinner"